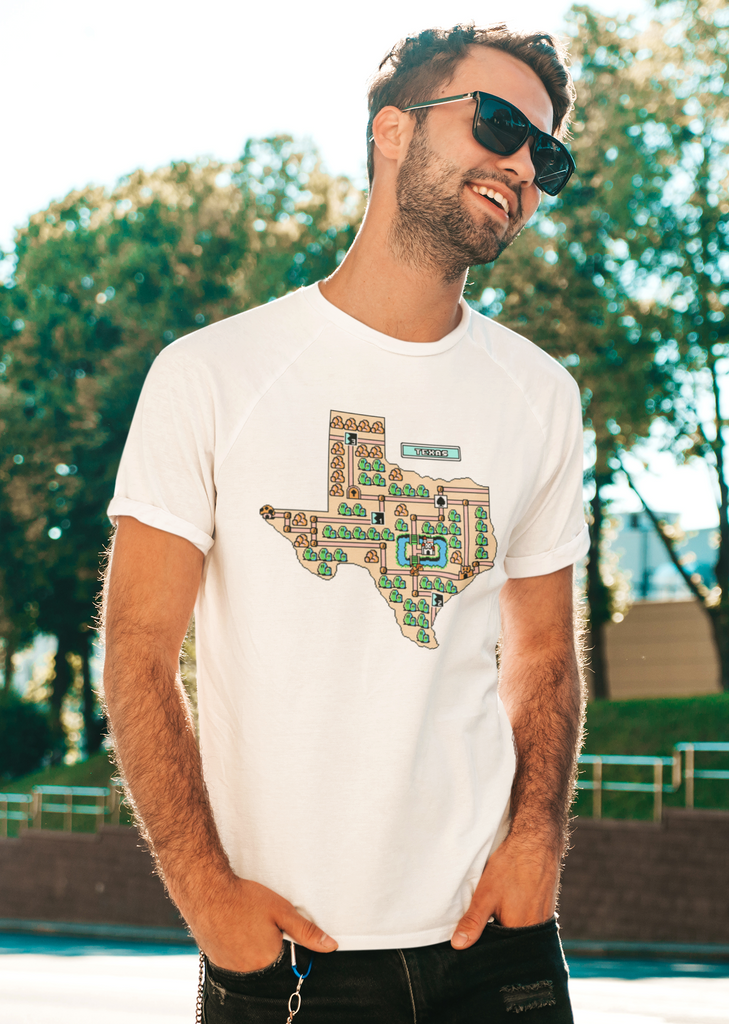 As the worlds of gaming and fashion continue to intertwine, we see more and more innovative designs that speak to both these spheres. One such example is the rise of game-inspired t-shirts. And when we talk about game-inspired t-shirts, we cannot miss mentioning Canned Oxygen in Houston, Texas, which has been making waves in the fashion industry with its unique blend of gaming and local Texan culture.
Canned Oxygen is a prominent name in Houston's fashion scene, particularly known for its eclectic mix of retro video game and Texas-inspired apparel. They have been a hit at events like the Classic Game Fest, where their unique take on gaming fashion was on full display​​.
Their t-shirts aren't just about gaming; they are also about expressing local pride. They've created unique gear for Houston's sports teams, such as the Houston Rockets, with their creative designs being worn and appreciated by fans during the NBA playoffs​.
Canned Oxygen's t-shirts are not just popular among gaming enthusiasts but are also loved by the general public. One such design that gained popularity was their Super Mario World inspired shirt, which had an exciting mix of pixel art and 90s nostalgia. This shirt was well-received by both gamers and fans of retro aesthetics​.
Back in 2017, Canned Oxygen made headlines with its Crush City Tees, which were showcased at Pop Shop Houston. These t-shirts were an homage to the Houston Astros, the city's beloved baseball team, and were a hit with the locals. The tees encapsulated the spirit of Houston, combining love for the city, its sports team, and unique design aesthetics​.
As the gaming industry continues to grow and shape various aspects of popular culture, the fashion industry is one that has felt its impact significantly. Canned Oxygen in Houston stands testament to this trend, brilliantly combining gaming themes with fashion. Their success underlines the fact that gaming is no longer confined to consoles and screens; it has found its way into our everyday wear and will continue to influence our fashion choices.
This intersection of gaming and fashion is an exciting development and one that is worth keeping an eye on. As we move forward, we can expect to see even more creative and unique game-inspired designs in the world of fashion.